If you are looking to buy new wiper blades for your car, you may be wondering whether to purchase a silicone or a
natural rubber wiper blade.
Silicone wiper blades are among the most durable wiper blades in the market. But, natural rubber wiper blades also last for a long time. Both types are made from high-quality materials that are safe for your windshield. Regular rubber wiper blades are cheaper, but they need to be replaced every two months.
Benefits of natural rubber wiper blades
A natural rubber wiper blade is one of the best ways to prevent streaks and water from collecting on the windshield. These wipers have been designed to remove water on all speeds and don't leave any streaks. They are also very quiet when running. You can purchase them in pairs and they are a great way to save money.
There are two types of rubber wiper blades - those made of premium natural rubber and those made from silicone. Premium rubber blades are generally much quieter than lower-grade rubber. Silicone wiper blades are often more expensive and more difficult to find than premium rubber blades. However, silicone wiper blades are very quiet and can help you avoid having any streaks on your windshield.
The quality of wiper blades can significantly impact their performance. A good wiper blade is designed for maximum performance, and both the material and coating used are essential. While natural rubber is not the best choice for windscreen wipers, it can still be used to manufacture premium wipers. The material is durable and makes natural rubber wipers very durable.
Cost of natural rubber wiper blades
Natural rubber wiper blades are a common fixture in new cars. These are the best performing wiper blades on the market today, leaving your windshield clean and streak free. Moreover, they are a lot more durable than other types of wiper blades, which can cause your wipers to break down in a matter of a few months.
Compared to other materials, rubber wiper blades are inexpensive and highly durable. They can withstand a variety of weather conditions without requiring frequent replacement. They are also noise-free, quiet, and don't leave streaks on your windshield. Some models also come with a teflon coating, which is great for removing dirt and moisture from your windshield.
Lifespan of natural rubber wiper blades
If you want to drive safely, you must use new windshield wiper blades every so often. When they're not working properly, your visibility is reduced and this can lead to accidents. A new set of natural rubber wiper blades should last between six months and two years, depending on their quality and usage. They can last even longer if you park your vehicle in a garage, where they'll get plenty of sunlight.
You can also consider getting a warranty for your wiper blades. This way, you'll know that you'll be covered if something goes wrong. You should also make sure that the blades are compatible with your car model. Many wiper blades come with adapters, which make installing them easier.
The traditional wiper blade has a metal or plastic frame, and a flexible rubber blade that's attached to it. It usually has several hinge points, which allow it to bend and follow the curve of the windshield. It also has six to eight attachment points, which helps even out the load on the blade.
Comparison between silicone and chloroprene wiper blades
Silicone wiper blades are an excellent choice for drivers who frequently drive at high speeds and long distances. Their hydrophobic coating reduces the amount of water that sticks to the wiper blades and reduces the need to change them frequently. While these blades are more expensive, they also offer benefits to some drivers.
Silicone wiper blades are durable and can last twice as long as standard wiper blades. This makes them an excellent choice for light rain and high winds, a typical driving situation for many UK drivers during rush hour. Besides being durable, silicone wiper blades also clean the windshield without leaving any streaks.
Silicone wiper blades feature a modern, frameless design that minimizes wind noise and snow and ice buildup on the windshield. They also feature multiple pressure points throughout the blade to remove the most amount of snow and ice from the windshield. They are also heat and UV resistant, and fit almost all vehicles.
Bosch Type Iron Bone Wiper OEM Quality ,Stainless Steel Backing
Ttem: AD-619
Details:
New frameless wiper blade with nature rubber,multi-adapter for all cars. Size: from 13" to 28" with spoiler and curved type , for VW-PASSAT AD-619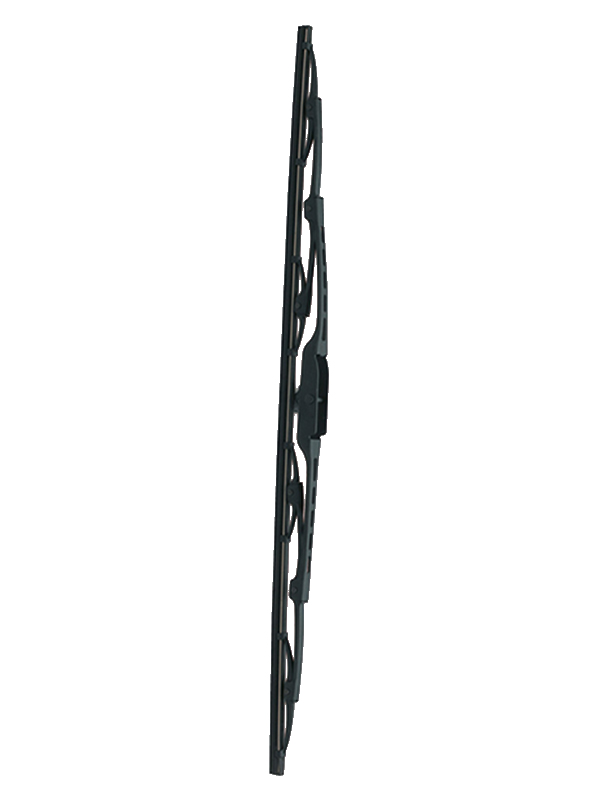 Hot Products